Product Details
Foldable Bamboo Computer Desk Bamboo Furnture, Table Top Board
| | |
| --- | --- |
| Product name | Bamboo computer desk |
| Thickness | 4-99mm |
| dimension | Customized |
| Color | Natural/ Carbonized color |
| Formaldehyde emission | E0 |
| Density | 0.79g/cm3(beech 0.63g/cm3) |
| Hardness | 32HB(beech24HB) |
| Water absorption expansion rate | 8-12% |
| Features | waterproof, sound-proof, moth-proof, color-resistance, anti-scratched |
| Certificates | ISO14001,ISO9001 |
| Usage | Bamboo furnture, wardrobe board, cabinet board, table top board, countertop board |
The reasons for the high cost performance of Taohuajiang household bamboo panels
1. The material is selected from 4-6 years mature bamboo, which has the characteristics of high strength, good toughness, high rigidity, small deformation, stable size and excellent performance.
2. Green and eco-friendly: The production and processing process of bamboo products is purely physical processing mainly includes: planing,scarping,sanding, which doesn't produce chemical reactions, don't release toxic and harmful substances , and also consumes less, it will not damage to the environment and ecology.
3. Good heat preservation and insulation performance: Bamboo household board thermal conductivity is small, general bamboo thermal conductivity is about 0.30, with good heat preservation and insulation performance
4. The thermal conductivity of bamboo household board is small, and the thermal conductivity of general bamboo is about 0.30, which has good thermal insulation performance. To achieve the same thermal insulation effect, bamboo needs to be 1/15 the thickness of concrete and 1/400 of steel. Under the same thickness conditions, the thermal insulation value of carbonized furniture bamboo board is 16 times higher than standard concrete and 400 times higher than that of steel.
5. Bamboo furniture will not be infected with insects and mildew, and carbonized furniture bamboo board will decompose the sugar contained in bamboo itself during the production process, The method of our company to decompose the bamboo glycolipid is to adopt the non-toxic treatment method, Cooking the material at high temperature while destroys the sugar in the material, thereby destroying the food of the insects, and playing the role of preventing mildew and insects.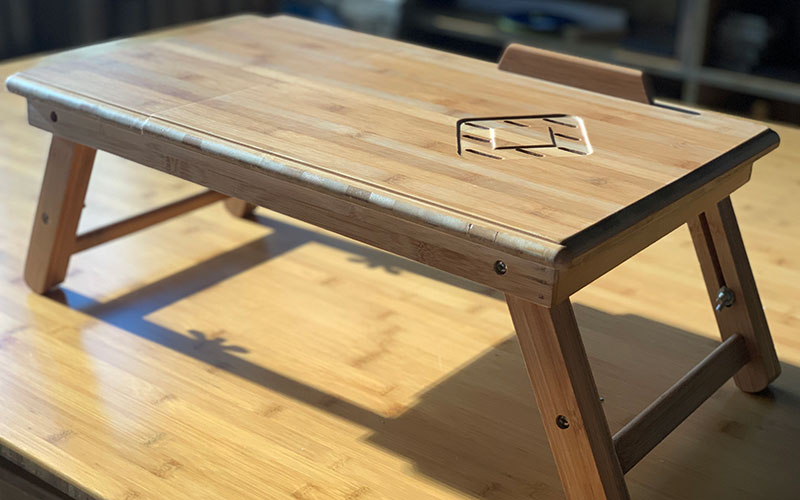 Prev :Durable Inddor Furniture Bamboo Stool , Bamboo Plywood
Next :Customized Anti-Corrosive Outdoor Bamboo Board For Tables / Chairs