Product Details
Interior Decoration Bamboo Furniture Bamboo Bench With Eco-Friendly
THJ Bamboo furniture can be made into a variety of interior decoration products, such as bamboo bookcase, bamboo bed, bamboo cupboard, bamboo tea table, bamboo stool, bamboo wooden bench etc. Bamboo material has strong heat absorption capacity , it is warm in winter and cool in summer, which have very popular in modern decoration.
Advantages
1. Select fresh bamboo, bright color and clear texture
2. High density, eco-friendly and sustainable
3. Not easy to be out of shape and split under dry condition
4. Moth-proof and anticorrosive
5. Strong heat absorption capacity, warm in winter and cool in summer
Bamboo is a kind of renewable resources with short growth period (4~5 years). Reasonable harvest and utilization of bamboo will not destroy the ecology environment, on the contrary, it can promote the regeneration of bamboo resources. Bamboo has the good characters of high strength, good toughness, strong tensile strength,wear-resistant and corrosiion-resistant, non-deformation and not chapped, the bamboo material can be comparable to the best wood in the world.
Bamboo feels warm to the touch, small and excellent, easy to carry, is a good product for home life. Bamboo through cutting, opening, selection, high temperature insecticidal, carbonization, pressing plate, deep processing products after more than 30 processes to made into durable bamboo board.
New material of bamboo is more suitable for the modern furniture decoration trend. After special carbonized bamboo, not only it is hardness, wear-resistant, easy to clean and maintain, but also it having antique and unique style. Which better than pine, fir.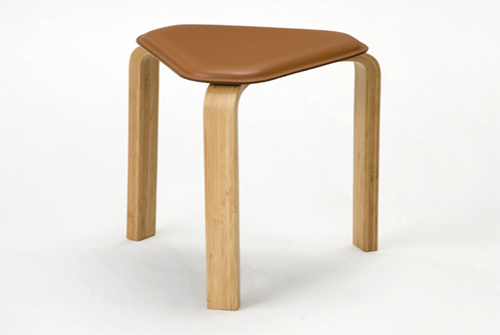 Prev :Natural Laminated Bamboo Dining Table And Chairs Bamboo Home Furniture
Next :Durable Inddor Furniture Bamboo Stool , Bamboo Plywood