Product Details
Features:
Infinite Extended laminated bamboo board developed by our new patent, is a infinite tooth jointing technology, which can be infinite jointing and arbitrary cutting, it can be extend the use of laminated bamboo board, such as wide stairs, extralong tables, long ceiling decoration, long wall panels, high wardrobe, long grille, etc.
Product parameter
Texture: bamboo patten( natural / carbonized color)
Product category: laminated bamboo board
Usage place: platform floor, wide staircase, high wardrobe, long wall panels,long grille, long ceiling decoration, etc
Main specification :10000*(300-600)*20mm
Length: 10000mm
Width: 1200mm
Thickness: 20mm
Natural / carbonized bamboo board is made of bamboo chips which pressed into square and plate by environmentally-friendly glue, with high density and hardness, difficult deformation, not easy to mud crack, high abrasion, solid and durable etc, in addition, it can be arbitrarily long and truncated indefinitely, and also it can meet the needs of various lengths and greatly broaden the use range of laminated bambo boards.
The bamboo sharpening degree is larger from bamboo root to bamboo cutting , the utilization rate of bamboo can be greatly increased by lengthening short bamboo slices. Bamboo board has excellent physical and mechanical performance, it has advantages of bibulous low expansion coefficient, dryness and deformation. bamboo can be round, hollowed out and carved processing properties ,which it can truly achieve bamboo surpassing wood.
Product pictures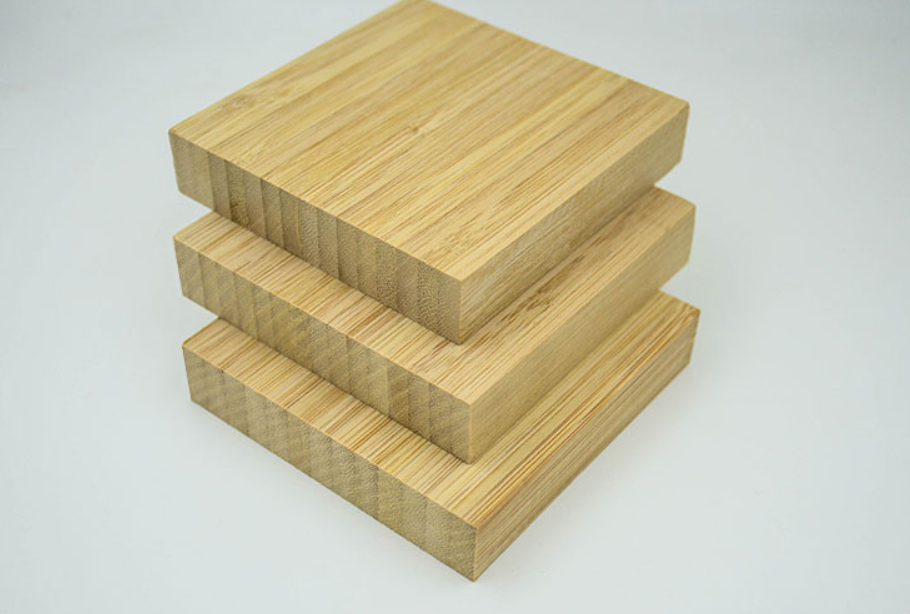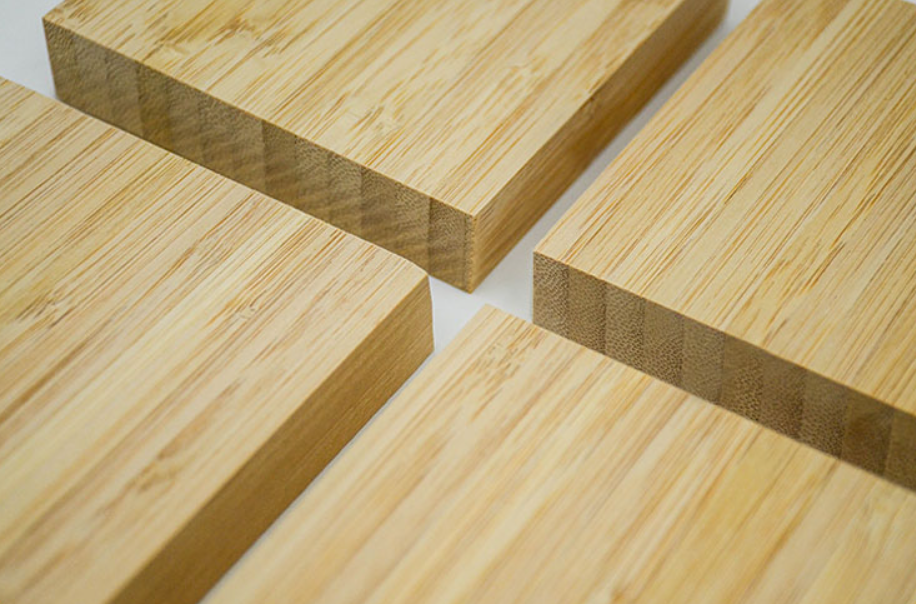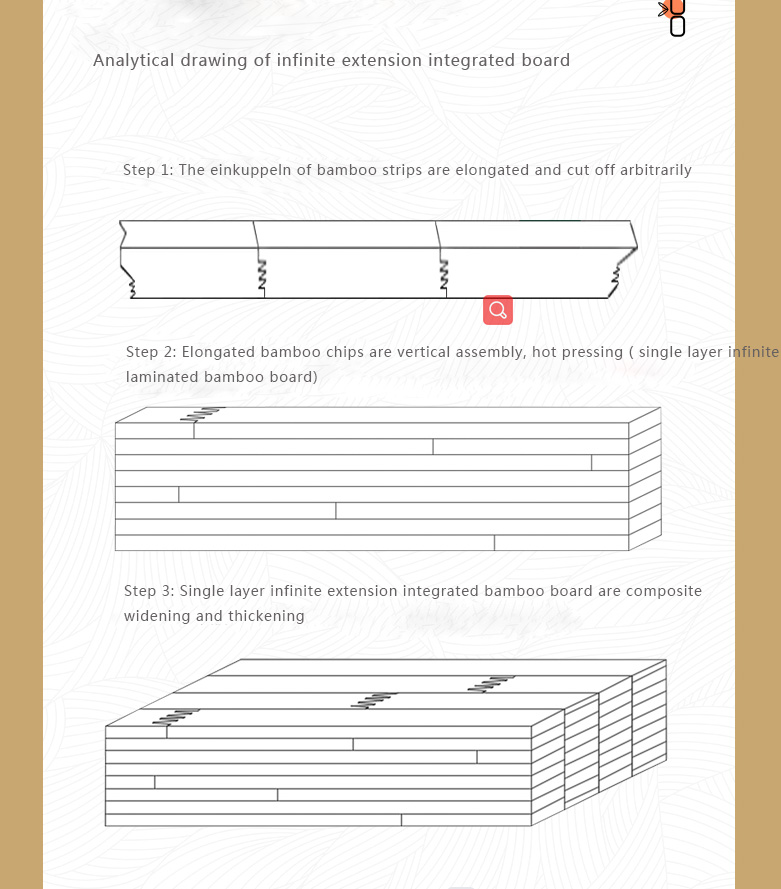 Suitable for many places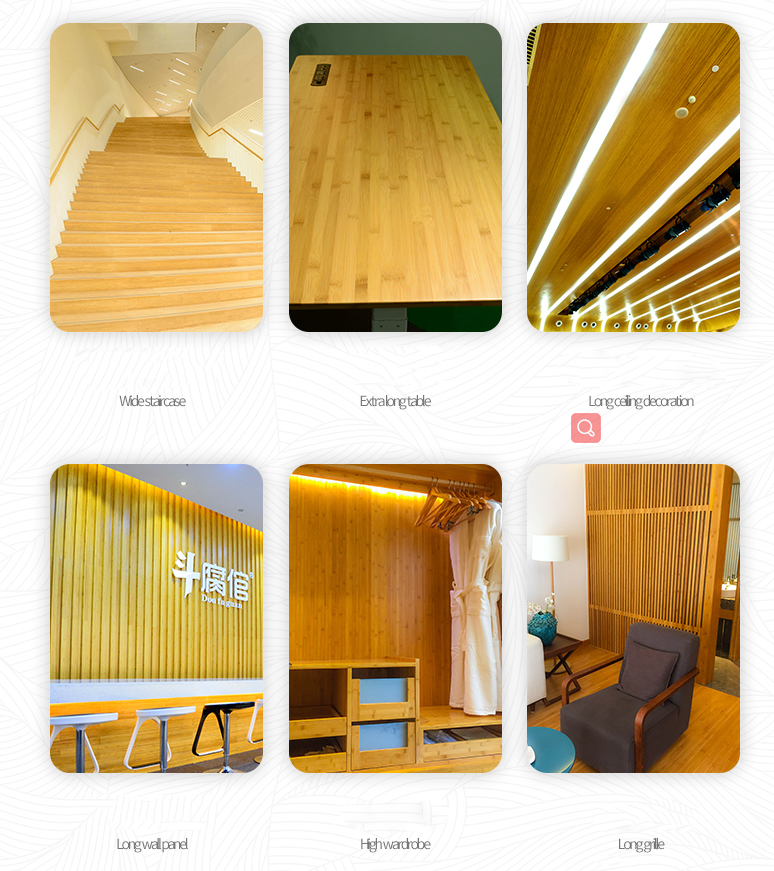 Prev :Carbonized Strand Woven Indoor Bamboo Flooring Accessories
Next :No More Information