Product Details
Natural Strand Indoor Bamboo Flooring 15mm Woven Bamboo Panels
Strand woven bamboo flooring is made by compressing "strands" of the bamboo strips under intense pressure, while using a heat-sensitive low-VOC adhesive. Bamboo poles are split, shredded into individual strands, and fused under a cold press of 2,500 tons of pressure. After the curing process, the block is sliced into flooring with T G system and coatings applied.
Strand Woven bamboo is conditioned by soaking in Boric acid. We put the cut bamboo in containers of boric acid, live cells will soak the boric acid then make it pest proof in all cells of bamboo. Once boric acid is gone through the cells, they will dry them. Once totally dried, they crash the entire pole and compress the fibers with adhesive.
The density of strand woven bamboo is over 1,100 kg / m3 and it is twice harder than oak. Strand woven bamboo flooring is extremely exotic and rich looking - through the "woven" process, the consistency found in the "traditional" bamboo styles is completely removed.
Strand woven bamboo flooring is uniquely suited for the wear requirements of high traffic residential and commercial locations but beautiful enough to be installed the finest homes
Dimensions:
920 x 96 x 14/15 mm (the size can be customized)
Strand woven Bamboo Flooring Color:
Natural, Carbonized, Tiger
Solid Bamboo Flooring Color: Natural, Carbonized
Joint: T&G, Click&lock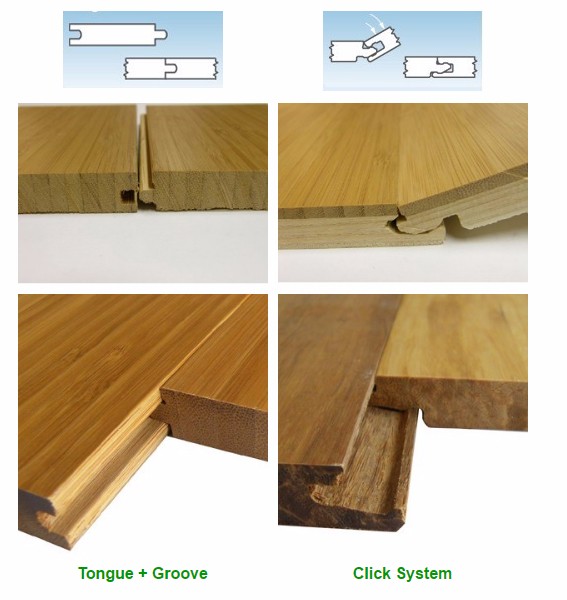 Finish: Satin Aluminum Oxide enhanced UV-cured urethane with anti-scratch top coat
Grade: E1
All bamboo flooring is characterized by:
● Lowest formaldehyde in the industry ( 0.0127 ppm for standard bamboo flooring, 0.02 ppm for strand woven bamboo flooring )
● Not easy to be out of shape and split under dry condition
● Fresh, Eco-friendly, elegant
● warm in winter and cool in summer
● moth-proofing & mildew proofing
● All bamboo floors available unfinished or prefinished
● 25-year warranty
● 5-year "wear through" warranty on Aluminum Oxide finished bamboo flooring
Solid Bamboo Flooring Used:
House, Hotel, School, Office, Apartment, Restaurant
Installation:
Before installation
● The ground should dry. The ground drying time with cement: no less than 4 months in low temperature area, no less than 6 months in high temperature area. We can use the gesso expedite the dryness.
● Installation with wood strip: if you adopt installation way of wood strip, you have to do according to the following request. Wood strip(25-40mm) with high density and water-content rate of 8-14%, should be set and fixed on the dry and clean ground with a distance of 250x300mm. Try your best to make the wood strip smooth and plain. Original ground must be kept dry.
● installation without wood strip: if you adopt direct installation without wood strip, the original ground must be also kept dry, clean and smooth. Height difference in horizontal of ground is requested to be less than 2mm.
● moisture-proof treatment: proper measurement of anti-humidity should be taken before installation that you may place a layer of nylon film on the dry, clean and smooth ground till to covering some 80mm height of the wall that will be covered by baseboard. If the floor is installed in the first floor ground, pre-treatment of water-proof must be especially done.
Installation
● direction of installation should be kept the same as that of the room length, and the floors be installed one by one from left or from right with their grooves facing the wall. A gap between flooring and the wall should be kept 10-15mm and need to put the wood edges.
● fix the grooves and tongues of flooring, install the bamboo flooring directly on the base of the ground. The end joints of flooring should be staggered( commonly said, on the position of 1/2 or 1/3 staggered). It doesn't need to be nailed or put glues. At the same time, we should check the straightness and flatness of flooring arrangement when installing. We should also pay attention to the color deviation, select the similar color floors to be put together. Let the color changed gradually. We should not put the big color deviation of floors together. In addition, we can use the color deviation to create shade design, increase the effect of appearance.
● keep the flooring in proper tightness when installing
In the areas where there are great differences of moisture in different seasons, you should keep fitting of boards in proper tightness according to the weather condition. Floors with lower water rate should be installed loosely under dry weather conditions; on the contrary, floors with higher water rate should be installed tightly under damp conditions. Otherwise, the floors will be curved or swelled or isolated with the reason changing.
● The last step for installation
You have to cut some boards when finishing installation. In order to prevent from penetration of water or moisture, edge joints of floors must be painted where it is cut.
After installation, a few of spring sheets should be placed between the grooves and wall in way of installation without wood strip.
In some where of the gate and other connecting places, you have to cut some floors so as to leave enough space for welling and shrinkage, then T-molding or reducers can be installed to connect them and cover the space. Meanwhile, there must be 3-5mm space left between the bottom of doors and floors so that you can open the door freely.
Thickness of baseboards should less than 14mm. It must cover the swelling gap totally.
● Maintenance of bamboo flooring
1. Keep the floor clean and often use wettish cloth to clean the floor gently.
2. The floor should not be touched with a great deal of water. If it is exposed to water, dry it immediately to avoid swelling.
3. The floor should not be exposed to strong sunlight directly or some electric heaters. Keep away from the abrasive materials, like sand, shoe nails, metal pins.
In order to keep the surface of the floor fresh and bright, use floor wax to protect it at least once a year
Product Show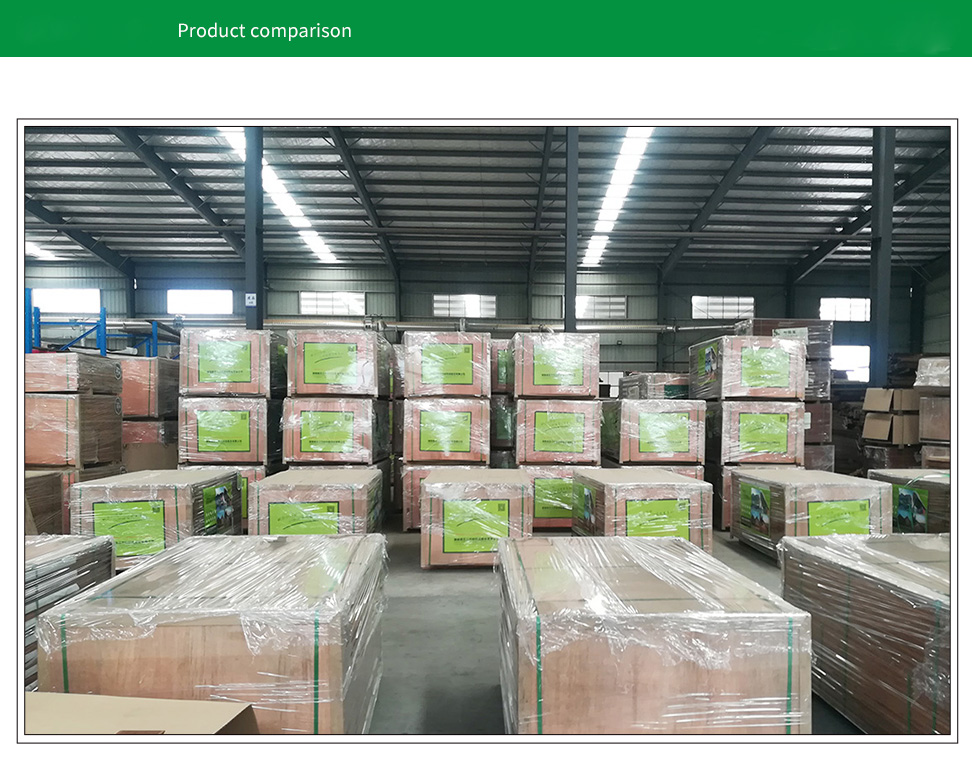 Certification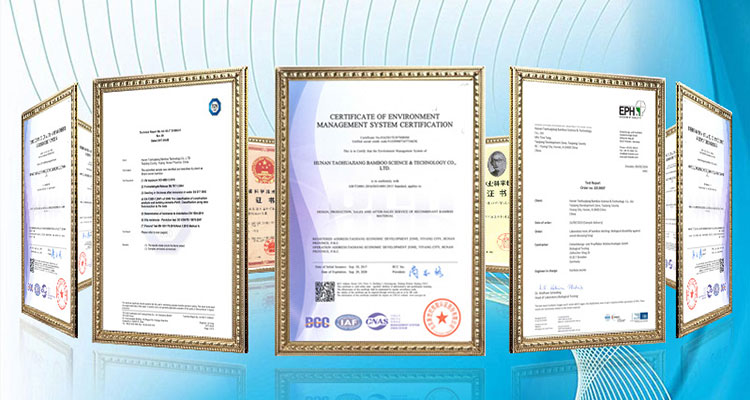 Prev :Recycled Indoor Easy Installation Strand Woven Bamboo Flooring in Bathroom
Next :Carbonized Strand Woven Indoor Bamboo Flooring Accessories