Product Details
Eco-Friendly Natural Bamboo Bed / Cabinet , Bamboo Bedside Table
| | |
| --- | --- |
| Product Name | bamboo bed / bamboo bedside table / Cabinet |
| Color | NatNatural / Carbonized color |
| Material | Bamboo |
| Size | Customized |
| Certificates | ISO14001,ISO9001 |
| Features | Environmental Friendly, Sustainable, High compressive strength, High flexure strength |
| Environmental protection level | E0 / Non-formaldehyde |
| Usage | Livingroom,Bathroom,Kitchen |
Features
1. Sustainable Bamboo material: bamboo grows very quickly and is a sustainable nature resource,Bamboo is come from nature and is non-toxic and harmless.
2. Eco-friendly bamboo: The production and processing process of bamboo products is purely physical processing mainly includes: planing,scarping,sanding, which does not produce chemical reactions, don't release toxic and harmful substances , and also consumes less, it will not damage to the environment and ecology.
3. Strong heat absorption capacity: Taohuajiang bamboo bed board has a strong heat absorption capacity and can always maintain warm in winter and cool in summer. It is an ideal raw material for new-style bamboo and wood furniture.
4. Unique design and good for health: Taohuajiang bamboo bed board not only maintains the texture of bamboo, but also overcomes the congenital defect of its easy cracking and deformation.In addition, special glue is used in the bonding to avoid the harm of formaldehyde to the human body, which is beneficial to human health.
5. Compatible and Easy To Install: it can produce the overall home decoration scheme according to your requirements, or we can design single furnture to satisfy you demands.
Bamboo is uniquely endowed with natural resources. which is elegant and warm. It has become a fashionable consumer product in accordance with the charm of The Times and with the natural and simple style.The bed made of Taohuajiang bamboo board is elegant and generous, with attractive color and is deeply loved by consumers. Taohuajiang Bamboo, as a practitioner of the world's bamboo forest, which has always taken environmental protection, ecology and sustainable development as its corporate mission. It takes hundreds of years to develop a forest, while the utilization of a bamboo forest takes only 4-5 years.There is only one earth, let's leave a little green for the earth and life.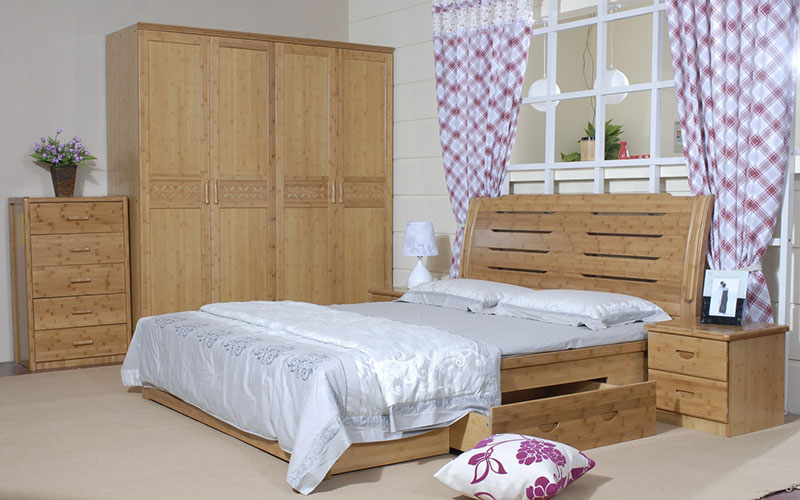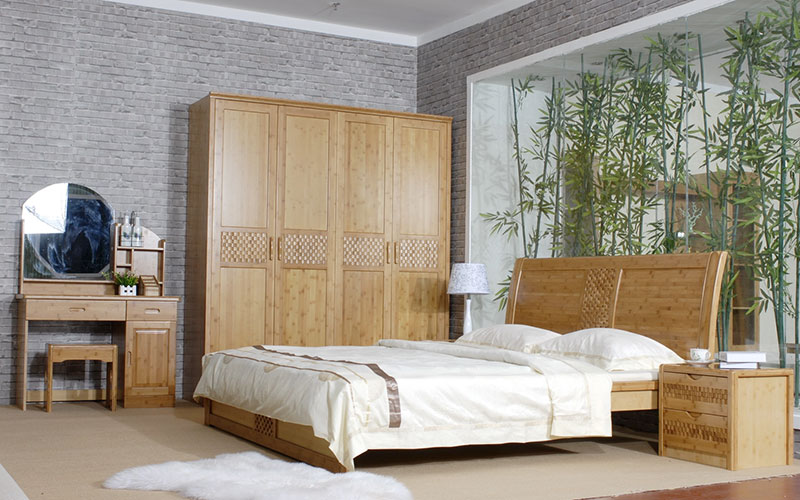 Prev :Home Decoration Bamboo Tea Table / Water Table For Livingroom
Next :Customized Bamboo Bookcase For Home / Office Furniture , Bamboo Bookshelf